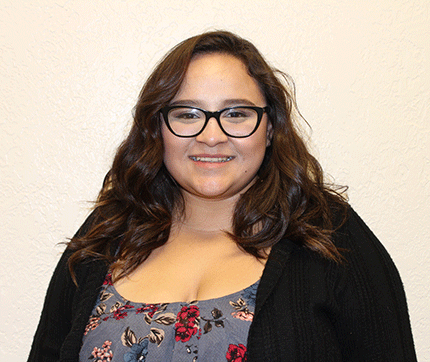 On Oct. 22 is the time we will all go out and vote. We want to be able to have a senator who is for the people and not against them. 
Ted Cruz sits on his high horse in the senate right now and looks down on all of us thinking that he has already won us over. 
But joke is on him, what he doesn't know is that Beto O'rourke has made his way to over 254 counties in Texas and has won the hearts of many of them.
Who wants a senator that is going to side with an assumed rapist? Why would we want a senator who doesn't allow women to have a voice? 
As a woman there is no way in hell I will allow a man to have this type of power over me.
There is no way I will let a man take away this right from me. Beto is the man who will let us keep this right and will not only do that but protest with us. 
Ted Cruz will more than likely be our biggest mistake if we don't go out and vote. 
I am talking for my generation, we as young people need to realize that our vote does matter because it is not only about them but also about us. 
Everything that our senator does is for us and how we will succeed. Beto was born and raised here in our great city of El Paso and understands that we are made up of immigrants, as an Irish American man he took the time to understand our culture and language. 
He even speaks the language so that we know that he sees and hears us. Ted Cruz would rather be ignorant and build a wall to keep away "criminals" not all immigrants are criminals, they are not terrorists.
They cross these borders to run from bad people and the first place they stop is Texas. Texas stands for friendship and that is what we give when we welcome others that are not from here. 
Ted Cruz will only take that motto away from us, we will no longer be friends but be enemies. He will turn us against each other just like Donald trump did. 
While he is reading off prompters about what the people writing behind them think we want to hear, Beto takes the time to travel to each city in Texas and talk to hundreds of Texans with only a mic in his hand and a plain stage with one banner behind him. 
He speaks truth and speaks to people whether they are democrats, republicans or liberals. We deserve a senator who is accountable, full time and who is committed to working tirelessly for our state. Ted Cruz piggy backs on Donald Trump's back and hopes that Texas will vote for him. 
He hasn't been involved with the state he represents, he doesn't care about us he will never care about us.  
He doesn't listen when we speak and he for sure doesn't think we have a voice. 
We deserve better Texas so let's make it better, we only get one chance to really let our voices be heard so let that time be now. 
One vote can make a huge difference, Texas it is our time to step up and lead, it's our time to show good people a chance and get one less republican off our senate.
We will get a chance to show this country how big Texas really is, because no one messes with Texas not even Ted Cruz.
Please reload