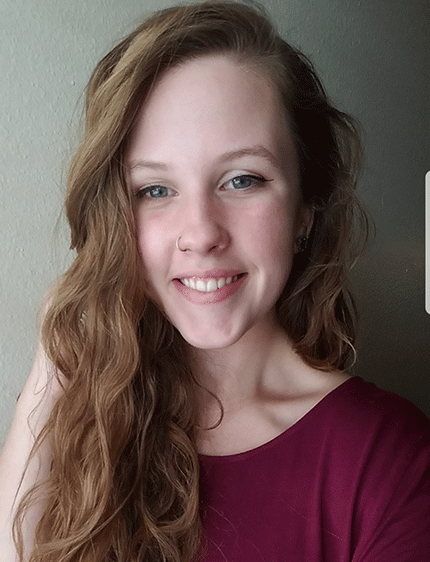 As my sophomore year of college comes to an end, and my junior year gets closer and closer, so does the day that I leave my parent's house to live on my own at New Mexico State University. 
For me, the upcoming fall semester means leaving my hometown and comfort zone for a whole new city and the feeling is bittersweet, but I would not have done it any other way. 

 Half of my heart could not be more excited for what is in store and the other half of my heart is scared to death.
The one thing that I am truly not happy about is not being able to see the two people who have been my rock my whole life, my parents.
They have always supported me in everything I do and are my confidants.
 
My mom, in particular, is my best friend. Thinking about not being able to come home physically to her, sit in my bedroom and laugh about our day upsets my stomach.
The excitement on her face and in her voice when I said I wanted to go away to university makes that upset feeling fade quickly. Again, she is the most supporting person I know. 
Although leaving home has its downside, there are countless upsides to this new adventure I am about to endure. 
The one thing that is going to make the move so much easier and relieve the homesickness is the fact that I am going to be rooming with my best friend/other half. He and I are both leaving home for the first time and it is exhilarating to be experiencing this with him. 
Switching to a university after attending a community college is the best decision I have made. I believe community college has prepared me for the academic level expected of me and will make the transition from college to university much easier. 
Research shows that 71 percent of student who transfers to a four-year university after obtaining their associates at a community college earned a bachelor's degree within four years of transferring, with 80 percent either graduating or remaining enrolled. 
On the opposite side 30 percent of college freshmen who start off at a four-year university drop out their freshmen year. I know that going to community college first has insured me success at NMSU and any other university. 
Another perk of going to community college first is being around a wide range of different kinds of people but also people of all different ages.
Learning how to deal with adults that are not professors is a key skill for the real world and I think EPCC is preparing its students unconsciously for that aspect of life. 
The small classroom sizes are another great side to community college. This gives the opportunity for the student to feel like they are not just a number in a huge crowded auditorium, but rather a student that matters. 
This also allows teachers to build a relationship with their students and examine the way they learn in order to help them further succeed. 
Although I have not fully stepped foot into the university world yet, I do believe deep down that I am going to be successful and it is not going to be a huge challenge but rather a smooth transition. 
Current high school students should strongly consider this education route. Especially those who know they are not ready to be independent and self-sufficient. 
I want to leave you with the things I am most excited for which start with the new opportunities that are available. Since my major is journalism and mass communication I want to utilize the PBS News station they have on campus as well as their newspaper and radio station.
I am also looking forward to meeting new people and more people who are studying the same things as I am and that have similar interests.
Overall, I know that this is going to be a great experience that I am going to remember for the rest of my life and I am happy that El Paso Community College has readied me for this next chapter. 
Please reload