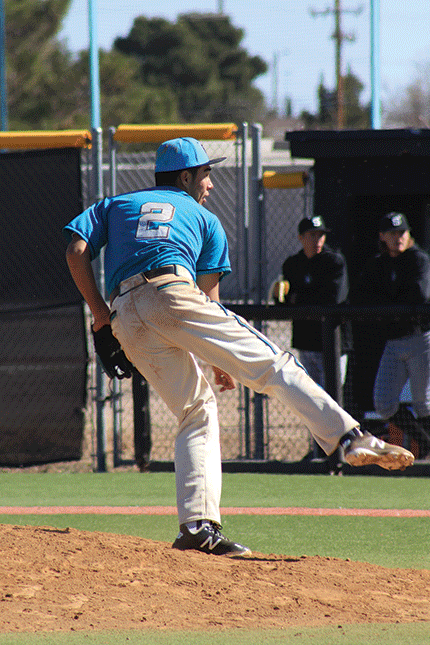 The EPCC baseball team lost four straight to Clarendon College last weekend to fall to 5-31.

The Tejanos were never in any of the games, losing by scores of 21-1, 13-4, 9-0 and 16-2. 
ADRIAN ORDONEZ/ TEJANO TRIBUNE
PABLO CORTES, EPCC TEJANOS BASEBALL PITCHER.

El Paso Community College, which fell to 1-15 in conference play, was outscored 59-7 in the four games.

The Tejanos will be home this weekend for a four-game series with Midland College. 

This Friday and Saturday doubleheaders get underway at noon.

The EPCC softball team dropped four games to Midland College last week.

  The scores were 12-0, 4-1, 7-3 and 8-1.The four defeats mean the Tejanas have now lost eight in a row and 11 of their last 12 games.

The Tejanas' record dropped to 7-32 overall and just 1-11 in WJCAC action.EPCC will host Clarendon College this weekend.
Doubleheaders are scheduled for Friday and Saturday. Both will start at noon.
Please reload